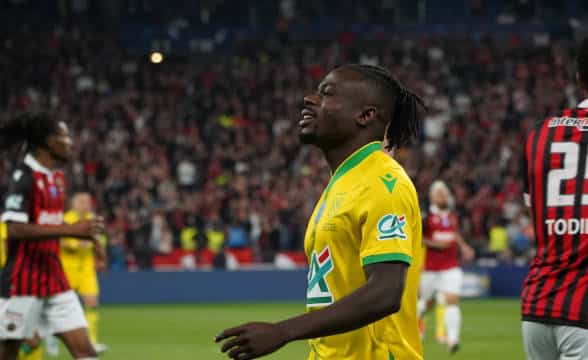 In Summary:
Zebet has become an official gambling sponsor for FC NantesThe partnership runs for the next three years Zebet's logo will be visible on FC Nantes' men's shorts
Image Source: Shutterstock.com
Zeturf Group has confirmed that it will be an official partner for FC Nantes, a French Ligue 1 soccer club. The partnership will feature Zebet, the Group's betting brand, appearing on the men's team's shorts through 2025.
Zeturf and FC Nantes Seek to Engage Fans
The multi-year partnership will give an additional boost to Zebet with sports fans and it will enable the team to pursue new marketing opportunities. FC Nantes detailed and confirmed the tie-up in a separate press release in which they said that they were pleased with the partnership.
The official French statement argued that the team remains fully committed to responsible gaming. Zeturf Group and FC Nantes have already talked about possible synergies and social media activations to bring more fans involved and introduced to the sports and betting products.
Partnerships in top-flight leagues around Europe between sports betting companies and teams continue. Even in jurisdictions where regulation is getting tougher, such as Spain and the United Kingdom, there has been a number of newly-signed shirt sponsorships.
Most recently, Fulham FC in the United Kingdom teamed up with W88. Many, though, have been pushing against such partnerships.