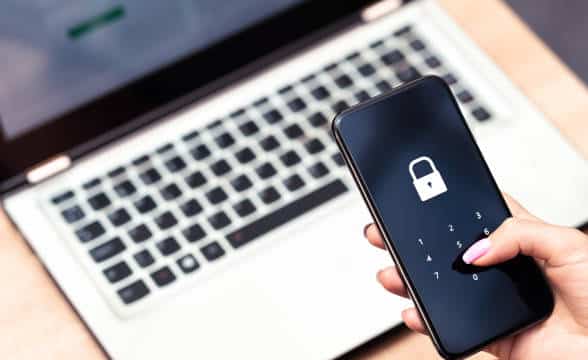 In Summary:
Zeal Network has contracted Nect to protect minors from accessing gamblingThe company uses AI algorithms to verify the identity of a customerNo digital manipulation can slip past Nect
Image Source: Shutterstock.com
Zeal Network will continue to seek ways and improve the consumer protection of its consumers, the company has confirmed in a new press statement, adding that it has teamed up with a company that specializes in this particular aspect of the industry. As a result, the lottery operator will now work with Nect to use AI-based identity verification technology that will seek to prevent minors from participating in gambling contests of any kind offered on the Zeal Network platform.
Nect Leverages AI to Protect Consumers and Businesses
This marks the latest self-regulation move by a company with Zeal relying on Nect Ident to ensure that no individual under the legal gambling age is able to access gambling products online. Nect requires consumers to provide an ID document or a selfie video that can be uploaded directly to a dedicated app which will verify the identity of the customer, but also go a step further and flag attempts for manipulation of the documents or videos.
Essentially, Nect Ident is a new and innovative way for a painless onboarding process that makes the identity checks a simple but powerful tool that operators can use to remain compliant and for consumers to be fully protected. Commenting on this partnership and teaming up with Nect, Zeal CEO Helmut Becker said that protecting consumers was a central goal for the firm. He further added:
That's why we place the highest value on using innovative technologies that make the registration process secure and transparent for both sides.
Nect, Zeal CEO Helmut Becker
Thanks to Nect Ident, there will be no room for doubt that Zeal Network has done its absolute best to ensure that all individuals who access its platforms are of the legal gambling age and do not participate in gambling contests to their own detriment. Nect CEO Benny Bennet Jürgens also welcomed the opportunity to be teaming up with Zeal. He spoke highly of the company's operations, but also praised Nect's ability to leverage powerful AI algorithms to make the right choices for consumers and operators. "We are delighted to partner with Zeal to modernize new customer registration for lottery play," he noted, confident that operators will continue on a journey to using AI in ensuring the safety of the online gambling experience.