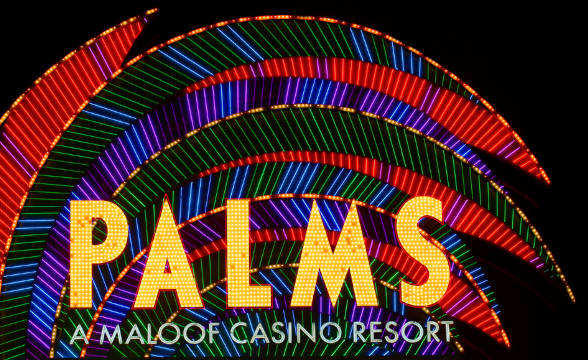 In Summary:

William Hill wants to continue its relationship with the Palms Casino ResortThe popular sportsbook brand is reapplying for a betting license Regulators will look into the case on April 6 with no objections so far

Image Source: Depositphotos.com (Photo by Wirepec)
As the Palms Casino Resort in Las Vegas is set to reopen this month William Hill is equally keen to continue operating the sportsbook available at the property. For this to happen, though, the company would need the blessing of the Nevada Gaming Control Board (NGCB) which has set a hearing date and featured the matter on its agenda.
Nevada's Regulators to Hear William Hill Case for Sportsbook Renewal
William Hill is hoping to obtain a non-restricted license which will boost its standing in the property and allow it to operate with confidence in the future, and perhaps introduce more improvements to what already is a great facility.
The agenda though does not have a recommendation from the NGCB nor does it have a disposition by the Nevada Gaming Commission or NGC. However, there seems to be little that would stop William Hill to operate out of the Palm's property.
Even though William Hill was acquired by Caesars Entertainment, or at least the company's US-facing assets, the brand has continued to operate under its own name across the United States.
William Hill has become a staple in sports betting culture across the nation, focusing on retail betting experience and continuing to offer excellent gambling experiences to sports fans from properties such as Palms, The Venetian, Palazzo, Cosmopolitan, and other prominent properties.
Palms Casino Resort and William Hill Together in It
William Hill is now determined to continue offering its sports betting products out of the Palms but it needs to comply with the regulatory statures and apply for a relicensing since the Palms casino had a change in ownership. Red Rock Resorts sold the property to the San Manuel Band of Mission Indians in a landmark $650 million deal completed in cash. This marked the first time a tribal operator has had the opportunity to enter the Las Vegas Strip and own and operate a property there.