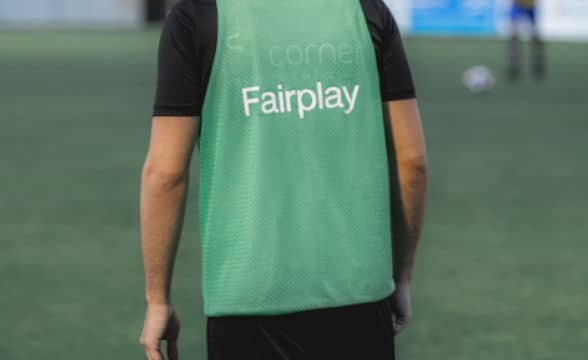 In Summary:
Tony Bloom has expressed his support for a Premier League ban against gambling shirt sponsorships The professional gambler emphasized the need to protect youngsters and people at risk of gambling harms Bloom has been Brighton & Hove Albion's chair since 2009
Image Source: Unsplash.com (Photo by Janosch Diggelmann)
Professional gambler and Brighton & Hove Albion Football Club owner and chairman Tony Bloom has expressed his support for a ban on gambling shirt sponsorships in the Premier League. Bloom explained his position by talking about the need to further protect youngsters and vulnerable players against potential gambling harms and risks. 
"There Is Still a Place for Gambling Advertising"
While discussing the necessity of a ban on the most popular form of advertising used in the world of sports betting, Bloom added there is still a place for gambling advertising during game time. The successful poker player and sports bettor emphasized the need to protect vulnerable viewers from the dangers of overexposure. He added that children should not be exposed to gambling and betting ads on players' shirts during official games since they are likely to buy the same shirts to show their support for their favorite teams.
Bloom, a father of two, made it clear that while Brighton & Hove Albion were not "against gambling or betting at all", they do support the need to keep children protected against the associated risks. Bloom explained that the club carefully runs its own gambling advertising, paying attention to where its ads are placed while being "a bit more cautious than some other clubs". 
While Brighton chose online gaming operator Betway as its official global betting partner, they also decided to stay away from front-of-shirt sponsorship agreements with them.
A Highly Debated Topic
The matter of sponsorship ads on gambling shirts has been one of the highest debated topics part of the upcoming white paper review of the Gambling Act 2005. Lots of people expect the ban to be a revolutionary one that will bring a significant change in legislation and the gaming industry in itself. However, there are also reports that claim the actual banning of gambling sponsorship could come into effect as a means of a voluntary vote from the football clubs part of the Premier League. Under the respective vote, shirt sponsorship agreements would be abolished by the upcoming 2024-25 season.
The decision would not, however, affect stadium and perimeter advertising. The clubs' vote has already been delayed by the Premier League until the end of July because of the current crisis the government is going through following Prime Minister Boris Johnson's recent resignation. Gambling minister Chris Philp also presented his resignation, putting the white paper at risk of not being published prior to the Parliament going into recess for the summer.