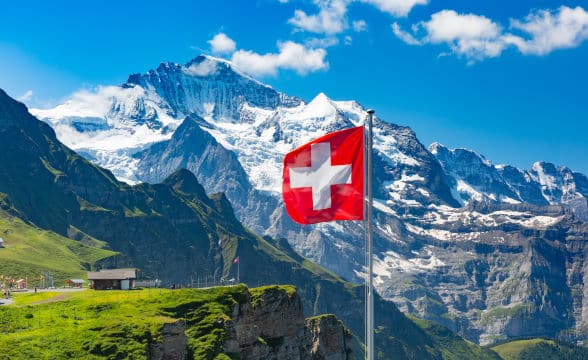 In Summary:

Switzerland has redrawn its licensing rules to include two more casinosThe two more casinos will pertain to two newly-created regionsAn application process for licensees will begin in May

Image Source: Shutterstock.com (Photo by kavalenkava)
Switzerland is continuing to pore over its gambling industry and has decided that two additional licenses will be added to the country's casino makeup. Switzerland has maintained a stronghold on its casino industry, with recent referendums deciding that the country should focus on brands that are willing to operate in the country and pay high tax levies contributed towards various public funding schemes, including pensions.
New Regions Created by ESBK
The two new casinos are part of a broader change to the regulatory framework with the addition of two new regions to the existing map, which recognizes 21 casino licensees, one for each region. Now, the Swiss Federal Gaming Board (ESBK) has authorized two additional regions that will appear on the licensing map.
The new licenses will operate in the newly-created Lausanne and Winterthur regions and run as Class A properties, with no applicable limitations on their stakes. The total number of Class A properties in the country will increase to 10. Another 13 casino and gaming properties will operate as Class B licenses.
With the new Class A licenses added to the overall framework, the total revenue brought in annually by such properties should reach CHF30 million ($30 million) annually. There is yet no clarity on who the new applicants for a license would be, but a process is expected to get underway in May. Expanding the Swiss gambling footprint will enable consumers to access more land-based and online properties and have a bigger choice of gaming options to choose from.