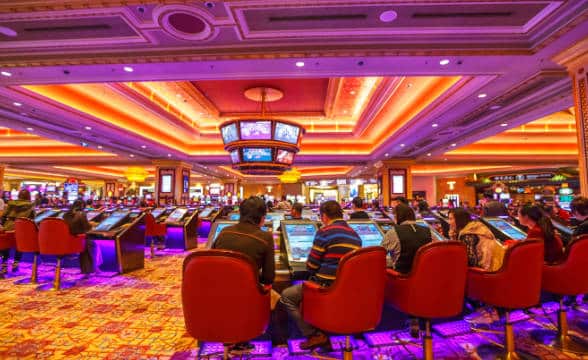 In Summary:
Macau's casinos are unlikely to be able to swing back to operation any time soonIAG reported that 90% of all staff has been asked to go home and take a mix of unpaid and paid leaveThe case load in Macau has surpassed 620 infections and continues to mount
Image Source: Shutterstock.com (Photo by Benny Marty)
The COVID-19 outbreak in Macau seems to be ravaging the city unchecked. Cautious optimism that the flare-up may die down through a mix of phased lockdowns is now all but untenable, and the caseload has already surpassed 620 infections, the highest it has ever been since the new virus was first detected in December 2019.
Macau's Casino Employees Set to Go Home
Macau's determination to keep casinos open – despite no clientele – is now faced with the sobering realism of the pandemic and the Macau Gaming Inspection and Coordination Bureau or DICJ for its Portuguese acronym has reportedly decided to send 90% of all members of casino staff home, according to Inside Asian Gaming.
The media's source told it that the six concessionaires had been ordered as a result of a late meeting on Thursday to only keep 10% of their staff on-site and send everybody else home. The period that this measure applies to is from July 1 through July 8.
DICJ is also looking to oversee the process, asking for companies to submit a list of the employees not working so it can confirm that it's indeed 90% of the staff members who aren't working. The issue for concessionaires comes from the fact that they cannot force employees to take a leave, and if they did, this would most likely mean that they need to continue paying those employees.
Coping with Financial Repercussions in Their Own Way
This is not good news for anyone, but there are some concessionaires whose liquidity is ailing and who need things to return back to normal to make sure they can stay afloat. IAG reported that some concessionaires are trying to mitigate this measure by reaching out to their employees and asking them to take unpaid leave.
Some may benefit from a special paid leave program, which argues that taking seven days of annual paid leave will grant them an additional day of paid leave. Other concessionaires still have asked their employees to consider taking half of the days off as unpaid leave and the other half as paid leave.