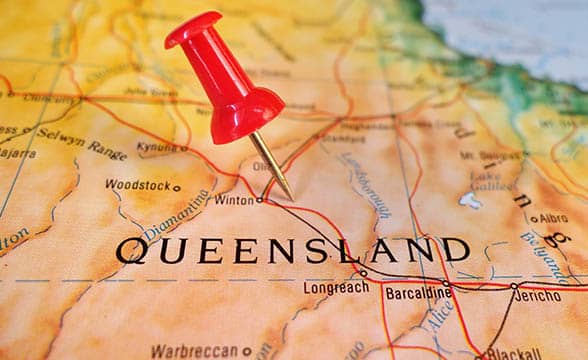 In Summary:
Queensland will hold the first public hearings into Star Entertainment on August 23The probe will be led by Robert Gotterson, a former justice, who is qualified to be in charge of the reviewQueensland will determine the extent of potential shortcomings that Star may have carried over from NSW to the state
Image source: Shutterstock.com
Queensland is finally launching an investigation into Star Entertainment Group with the state looking into potential links between the issues the company faced at its Sydney property and its operations in the jurisdiction. The probe is led by justice Robert Gotterson. Details about the process were provided by assisting council Jonathan Horton QC who has introduced the first stages of the process and outlined how the investigation moving forward.
Taking a Hard Look at Star in Queensland
Star Entertainment will face extensive review and the license of its casinos will be put up for debate. Particularly, investigators will try to determine whether the company can hold a license in the Sunshine State. Horton explained that Star Entertainment has undergone some deep changes to counteract the negative impact other probes have had and confirmed that many of the senior team at the group were now new.
That is why the context in which Queensland's inquiry is going to take place is different than the one conducted in New South Wales when the state regulators had to uncover deeply-rooted practices that bordered on illegal. The investigation comes at the behest of Queensland attorney general Shannon Fentiman who said that the state would need to follow suit and do an inquiry of its own.
The Bell inquiry in NSW grilled Star on allegations of money laundering and other fraudulent activities, and the same is now expected to happen in Queensland. The probe wants to see if there were similar practices applied to Star's operations in Queensland. Another vital point of the inquiry would be to establish whether Star acted in good faith when it comes to self-excluded gamblers and whether such gamblers were protected.
One thing to look into is whether people excluded in Sydney could take the trip to Queensland and gamble. There are other important tickets to investigate as well, including AML breaches, VIP and high roller practices, and the company's ties with junket operators. All of these will come under heavy investigation.
Public Hearings Set to Begin
The Queensland probe is expected to begin public hearings on August 23. All similar investigations into casinos have been handled in this manner with investigators insisting that any potential casino shortcomings should be made public, mounting pressure on the companies to clean up their act.
Star Entertainment has every intention to cooperate fully with the investigation as much is at stake. The company owns two casinos in Queensland, to name the Treasury Brisbane and The Star Gold Coast. A third property worth $3.6 billion is currently under construction in Brisbane.