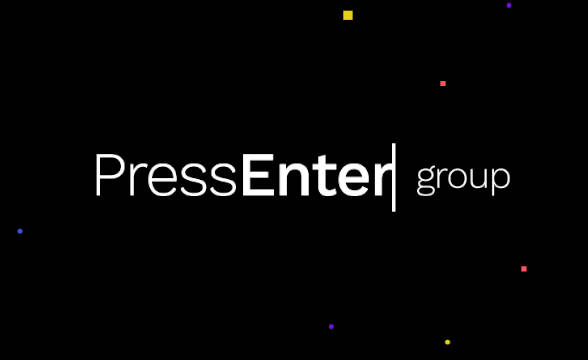 In Summary:
Speranza has worked on industry compliance for the better part of her careerShe will be instrumental in ensuring that PressEnter Group meets regulatory standards PressEnter Group is entering new markets and it remains committed to industry standards
Image Source: PressEnter Group
PressEnter Group has appointed Daniela Speranza as its new director of compliance, as the company continues to focus its efforts on regulated markets worldwide. PressEnter Group already operates a number of prominent gaming brands, including 21.com and NitroCasino, and is determined to continue delivering on best practices as per local regulatory standards.
PressEnter Group Remains Committed to Compliance
Speranza is an apt appointment to help the company steer clear of regulatory issues as it expands into new markets. She previously worked as head of compliance at Betsson Group, honing her relevant skills for three years. She also worked with Cherry Ltd and Tipico, garnering further understanding and insight into how compliance should work.
As head of compliance Speranza will advise PressEnter Group on how to comply with new regulations and ensure that the company continues to uphold industry and regulatory standards. Commenting on this appointment, PressEnter Group Lahcene Merzoug said:
Daniela is one of the most accomplished compliance specialists in the industry, and her experience and expertise complement our extremely scalable business, ensuring we are fully compliant at all times.
PressEnter Group Lahcene Merzoug
Merzoug stressed the importance of compliance in the company's operations and called it a key pillar of any operator in regulated markets. The executive confirmed that Daniela will be essential to ensuring that PressEnter stays on the right track. Speranza herself commented:
I am delighted to be joining PressEnter Group, which have an incredible work culture, and to be able to use my experience and knowledge to help turn compliance requirements into a competitive advantage.
PressEnter Group head of compliance Daniela Speranza
PressEnter Continues to Grow and Expand
Speranza confirmed that she will work tirelessly to ensure that PressEnter meets the highest standards of compliance in every market the firm launches and operates in. PressEnter expanded into the Romanian market with NitroCasino in June. The company has also been actively looking to improve its executive lineup by bringing Nicolas Renaux as its head of strategy last month.