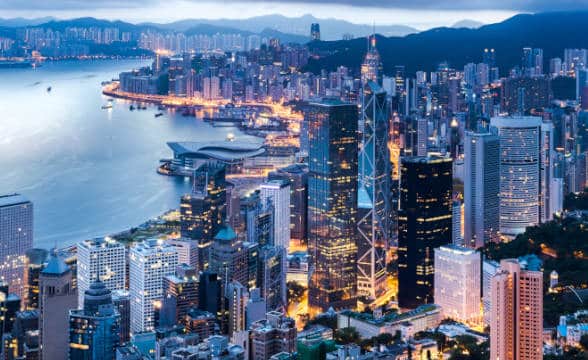 In Summary:
A man attempting to collect gambling debt in Hong Kong was fatally stabbedPolice arrested one of the suspects at the Hong Kong airportCrime continues to come out of Hong Kong's illegal gambling dens
Image Source: Shutterstock.com
Clamping down on illegal gambling in Hong Kong has won a bit of notoriety over the past several years with gambling den busts often ending up in epic chases across the city or worse – in accidents with people losing their life over gambling. The fate of a 46-year-old-man who was stabbed to death on Friday is no different.
Man Stabbed in Illegal Gambling Den in Hong Kong
The Standard, a local media in Hong Kong, reported on the latest police operation against illegal gambling in the city. The victim was at a gambling den where he was attacked by a gambler from whom he was trying to collect money. The man died later in the hospital with the culprit escaping. The 46-year-old's girlfriend, a 59-year-old woman, fainted on the scene and regained consciousness an hour after the stabbing.
Even though the woman alerted authorities, the man did not make it and was pronounced dead at Kwong Wah Hospital. Police have been busy trying to clamp down on illegal gambling across the city, and they managed to track down one of the men who was attending the gambling debt where the fatal stabbing occurred. The man was caught at the Hong King airport as he was trying to flee the country to Thailand.
Police are now looking into the matter and have called it a murder. According to investigators, the attackers used chairs and rods as weapons, besides two knives found on the scene. Investigators further clarified that the debt the man lost his life over was HK$100,000 or some $12,743.
Illegal Gambling Dens in Hong Kong Lead to More Deaths
The black statistics continue to come out of Hong Kong gambling dens as more people have perished there for reasons that could have been easily averted. In February, police forces converged on a gambling den and raided it. Many of those in attendance chose to give themselves up, but two individuals attempted to escape using the building's exterior building ledge. They fell from 10-story height to their deaths.
One of the men was a suspect that had been on the lam and the other one was in charge of the building which made him complicit in the matter. The other attendees were four women aged from 26 to 62 who were taken into custody at the time. At the time, police managed to confiscate eight gambling machines worth around $3,500.