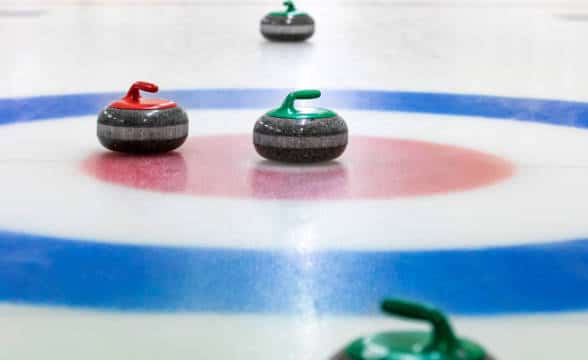 In Summary:
PointsBet Canada seeks to expand in the local sports landscapeThe company is backing the newly-formed star-studded Team Bottcher PointsBet has posted solid financial results and continues to expand its executive lineup
Image Source: Shutterstock.com
PointsBet Canada has continued to expand its reach in the country's sports landscape as it provides fans with more options to bet on their favorite athletic contests. The latest tie-up comes as part of a new partnership with Curling Canada and the newly-established Team Bottcher.
PointsBet Doubles Down on Commitment in Canada
The partnership with Team Bottcher is not by chance as the new competitive entity includes some of the world's finest athletes in the sport. National and Olympic champions Brendan Bottcher, Marc Kennedy, Ben Hebert, and Brett Gallant are all part of the outfit.
PointsBet CCO Nic Sulsky assured that it was easy for the company to analyze the best possible partnership opportunity and opt for one of the most prominent even if new teams. Bottcher himself welcomed the chance to see PointsBet Canada support the team and back it on its new jersey to the top tiers of the sport:
Having a world-class operator like PointsBet Canada on our team will not only help us in our pursuit of championships but also help us connect in innovative ways with our nation's curling fans.
PointsBet CCO Nic Sulsky
PointsBet will be recognized as the official sports betting company for Team Bottcher. This is part of the firm's broader ambitions to be recognized as a trusted partner in multiple sports across the country and their most prominent teams. PointsBet has been working on actively securing new and prominent partnerships.
PointsBet Welcomes Opportunity to Partner with Grassroots Team
PointsBet Canada CEO Scott Vanderwel added that the company's local expertise translated into a deeper understanding of the sports landscape and fandom in the region. Vanderwel assured that it was important for PointsBet to support building efforts from the ground up and back grassroots participants. He added:
We are excited about our long-term partnership with Curling Canada and Team Bottcher as it will help us to continue our pursuit of growing the game of curling.
PointsBet Canada CEO Scott Vanderwel
PointsBet has been undergoing steady growth as per the company's most recent update indicating that it remains on the right track. At the same time, the company has executed a number of C-level and marketing appointments in a bid to finetune its team and bring the best possible experience to Canadian audiences.