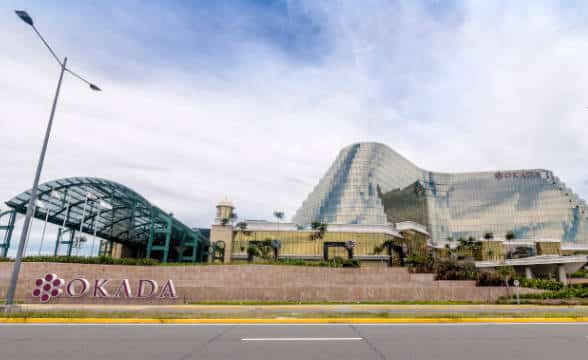 In Summary:

Okada Manila has launched its online gambling platformThe platform is an initial version of the bigger gambling siteOkada Manila confirmed it will be releasing the platform in April

Image Source: Shutterstock.com (Photo by MDV Edwards)
The Philippines once shunned interactive gambling, but the country realized how useful the additional revenue can be in the absence of tourists and land-based gambling. While some still fear the social ills brought on by expanding online gambling would far outweigh any gains, the short-term seems to be reassuring for the country. This is why Tiger Resorts, Leisure and Entertainment Inc, the operator behind Okada Manila, has decided to launch an online gaming platform that will operate domestically.
First Tests Run Smoothly for Okada Manila's Online Platform
The platform in its current version is a precursor to the full-fledged platform that will come later this month. This follows a year after TRLEI was officially approved by the national gaming regulator to start operating online gambling in the Philippines. A license was issued under the Philippine Inland Gaming Operators (PIGO) framework making it possible for established operators to expand online.
So far, Okada Manila has been happy with the results, reporting a good overall performance. It tested a number of important aspects of its online offer, including security and AML checks, which are necessary to be upheld for the company to be aligned with its licensing prerequisites. The online venue already features two roulette tables and 80 slots. The total number of table games is going to 16 with the addition of 14 baccarat options and a total of 150 online slots.
PIGO Scheme to Make Its Mark on the Philippines
PIGO will be put to a test in 2022 as PAGCOR is preparing to welcome back tourists and some have started coming back. It took the established land-based gaming giants some time to prepare for the online launch and now that they have spent time figuring the infrastructure out, it's unlikely that they would backtrack on this.
Online gambling is likely to become a more permanent fixture of the betting landscape and give the Philippines better competitiveness in the gaming sector. Although online gaming is feared to steal some of the revenue from land-based venues, the government is confident that the two segments appear to be appealing to different crowds, to begin with. The additional revenue is also very welcome.