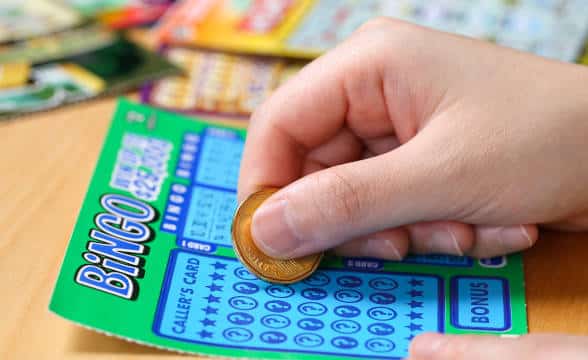 In Summary:

Gambling might be addictive but there's always a helping hand nearbyQR codes are not groundbreaking technology but implementing them right can be very helpful for the right peopleExpected implementation date is sometime this July and more applications will follow

Image Source: Shutterstock.com (Photo by Icatnews)
All addictions can be harmful, and gambling is no exception. As a means to combat that and provide help, New York is implementing a new QR code system on scratch-off tickets for quick connections with trained professionals.
Problem gambling gets attention
Problem gambling or gambling addiction can be an issue for anyone from any walk of life. There's no need to be totally out of control when it comes to identifying this habit as problematic. Problem gambling generally includes any gambling behavior that disrupts your life. That includes both personal life and social interactions.
As executive director of the New York Council on Problem Gaming Jim Maney said: "It hurts us all. One family devastated by gambling hurts each and every one of us."
In New York, scratch-off ticket sales provide a substantial cash flow for the industry. Just in April, New Yorkers were reported to have spent more than $360 million on scratch-off tickets and not all of those buyers have a casual attitude towards the "scartchers."
Implementing QR codes for more accessible help
The state's addiction helpline dubbed HOPEline is available for those who need help and this new QR code system is meant to connect people more easily. Although HOPEline was already visible in the tickets, a QR code will be added to all scratch-offs in an attempt to make it easier and quicker to seek help.
The QR code implementation is expected to launch this July and further applications at horse racetracks, casinos and igaming are in the pipeline as well. With online sales picking up this application for the QR code system cannot come soon enough.
"We need to make sure that we put in the infrastructure in place that no matter when somebody needs help in the state of New York they can get it," said Maney.
Ideally, all people who need help will have the opportunity to quickly connect with trained professionals and get assistance at the most critical moment. QR codes might not be the most innovative tech out there but it's hard to shake a finger at something like this if it provides valuable help to citizens and can do it right when they need it most.