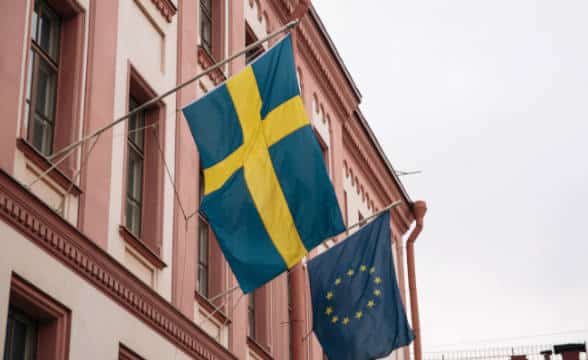 In Summary:
The Swedish government has proposed new measures aiming to safeguard and strengthen the Swedish gambling marketplaceMeasures focus on counteracting match fixing and banning unlicensed gambling activityThe Swedish Gambling Authority will be warranted an increased scope of authority
Image Source: Shutterstock.com (Photo by
The Swedish government has submitted a report to Sweden's Law Council (Lagrådet) with proposals, whose objective is to exclude illegal players from the Swedish gambling market and counteract the manipulation of results in sports or the so-called match-fixing. The new measures should be introduced in Swedish law before 1st July 2023.
The New Measures Aim to Create a Sustainable Gambling Marketplace
On 17th May 2022, the Swedish government presented a proposal with a number of new measures to the Swedish parliament focusing on ensuring strong consumer protections and a gambling market that is sustainable in the long term. Sweden's Minister of Social Security Ardalan Shekarabi has embraced the proposal and commented: "We are now taking another step to ensure a healthy and safe gaming market."
The Swedish Gambling Authority Is Getting a Wider Scope of Authority
Part of the included measures' goal is to ban unlicensed gambling from the Swedish gambling market. It is suggested that the Swedish Gambling Act of 2018 should provide an option for the government to decree regulations on payment service providers' obligation to provide information used in payment intermediation for unlicensed gambling and that the current provisions on payment blocking shall be abolished. An opportunity is also proposed for the Swedish Gambling Authority to purchase gaming services online under a hidden identity or a so-called test purchase.
This means that the sluggish mechanism to block payments will be discarded and it will be easier for the Swedish Gambling Authority to execute payment blocks. Furthermore, under the new measures, the Swedish Gambling Authority will be able to investigate payment service providers in Sweden that are not abiding by the Payment Services Act when they are processing payments in connection with gambling.
Measures to Fight Match Fixing
The other focus of the proposed measures is on preventing match-fixing. Increased opportunities are being put forward so that licensees and sports federations can process personal data in order to uncover match-fixing. It is also suggested that licensees should be obliged to provide, at the request of the Police, all necessary information when the investigation is underway into crimes in connection with gambling games.
The Swedish Gambling Authority is responsible for the supervision of all gambling and lottery activities in Sweden and ensures the safety, reliability, and lawfulness of the gambling market in the country.  The Swedish Gambling Authority reports to Sweden's Ministry of Finance, while the Swedish government is responsible for appointing its board.