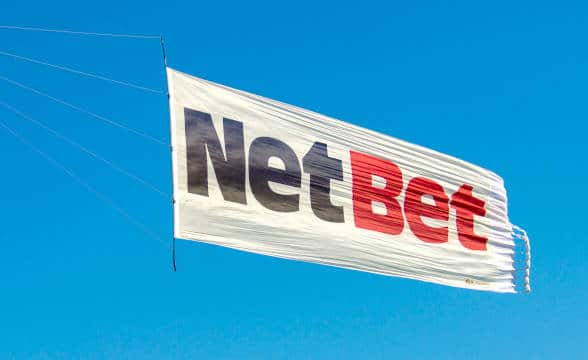 In Summary:

NetBet Italy has signed a new partnership deal with WMGBoth companies expect to improve their relationship with their audiencesNetBet's customers will enjoy a more diverse selection of games including Four Fowl Play, Fowl Play Gold, and Haunted House

Image Source: Shutterstock.com (Photo by Popescu – Valceanu Marius)
After adding Play'n GO's products to its Italian portfolio in January, inking a new partnership with Spribe at the end of April, and entering a content partnership with Gaming Corps at the start of the month, NetBet stroke a fresh deal with WMG. The deal with the iGaming software provider that specializes in the Italian market is expected to support the growth of NetNet's online platform in the country.
NetEnt Italy and WMG to Further Connect to Their Audiences
NetBet anticipates that the new partnership will assist both brands in connecting with their customers at a deeper level. While NetBet's audience will be introduced to an even richer selection of games to choose from, WMG will get to expand its reach to a wider public. The supplier will present NetBet's Italian customers with some of its most successful titles, including Haunted House, Fowl Play Gold, and Four Fowl Play. At the moment, NetBet's library covers a wide plethora of casino game categories. The list includes table games, slots, roulette, baccarat, blackjack, and live dealer games for fully immersive gaming experiences online.
NetBet is constantly searching for new ways to adapt and keep growing its offering in order to meet the demands of its customers. NetBet Italy is determined to keep securing its reputation as one of Italians' favorite casinos, and the new partnership with Padova-based WMG will help it achieve this goal. 
NetBet Calls the Deal a "Strong Move"
NetBet's PR manager Claudia Georgevici called the move a "strong" one for both companies while expressing their excitement to keep collaborating with the "talented provider" in the upcoming future. NetBet Italy is eager to create an appealing online platform that can provide fun entertainment options for both seasoned and inexperienced players. This translates to the company permanently adding more reputable providers to their list, with both well-established studios and interesting start-ups part of their offering.
WMG was founded in 2009 and its main objective is the development and management of proprietary platforms along with Virtual Lottery Terminals and online gaming systems. The company is the result of a joint venture between CMS Gaming LTGand May Elettronica SRL. WMG is certified by the Information and Communication Technology Company part of Italy's Ministry of the Economy and Finance. The company also created two apps that allow players to access Android and iOS free versions of two of its slots, Criss Cross and Cash Bunny.