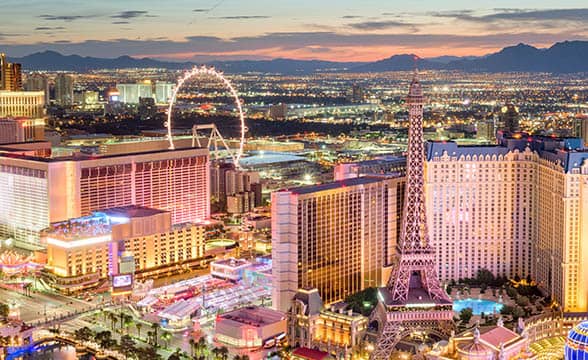 In Summary:
Meredith Brill has experience in intellectual property law, intelligence research, patent drafting, and persecutionBrill is a long-time shareholder, and her familiarity with the company means she should quickly adapt to the new positionGalaxy Gaming recently hired a new VP of worldwide sales and launched its new Galaxy Gaming Digital arm
Image source: Shutterstock.com
Las Vegas-based B2B casino game and technology developer Galaxy Gaming announced that Meredith Brill had joined the company's Board of Directors starting on 13 July. She is replacing William Zender, who resigned from the board at the beginning of the month. Brill will serve in this position until the next election of directors during the company's shareholder meeting.
Brill Brings a Significant IP and Legal Experience
Brill has been a long-time shareholder in Galaxy Gaming. She is a Private Investor with considerable experience as a Canadian Intellectual Property Lawyer and Patent Agent. Brill's legal career included work on patent drafting and prosecution. Her other intellectual property work focused on conducting intelligence research and developing management strategies. Brill graduated from the Osgoode Hall Law School of York University with a Bachelor of Laws in 2000.
Mark Lipparelli, Chairman of the Galaxy Gaming Board of Directors, noted that he was looking forward to Brill's future contributions.
"Her experience in intellectual property matters is directly relevant to Galaxy's business model."
Mark Lipparelli, Chairman of the Galaxy Gaming Board of Directors
According to Lipparelli, Brill's status as a long-time shareholder meant that she had a deep familiarity with the company, its current challenges, and future goals. He lauded her skills and noted that she would be a valuable addition to the Galaxy Gaming Board. 
Meredith Brill also expressed her excitement to be working for Galaxy. The newly appointed board member confirmed that she had maintained a close relationship with the company for the last few years. Brill stated her admiration of Galaxy's business model and recent successes and noted her enthusiasm about the opportunity to be directly involved in the company's planning and operations.
"I am enthusiastic about the opportunity to… bring my experience in IP-related matters to bear on its future activities."
Meredith Brill, Galaxy Gaming Board of Directors Member
Galaxy Continues to Pursue Future Growth
Brill's appointment is not the only recent senior management shift in Galaxy Gaming. The casino game developer and distributor recently attracted Steph Nel as its new senior vice president of worldwide sales. Another industry veteran with decades of relevant experience, Nel even received the Emerging Leaders of Gaming 40 Under 40 award by the Global Gaming Business Magazine.
Galaxy Gaming's hires come during sustained growth in its iGaming market share. The company launched its new division Galaxy Gaming Digital. It will focus on developing new in-house products for the company's online partners. The developer's games have garnered great global success and are available on over 1,000 online casino websites.