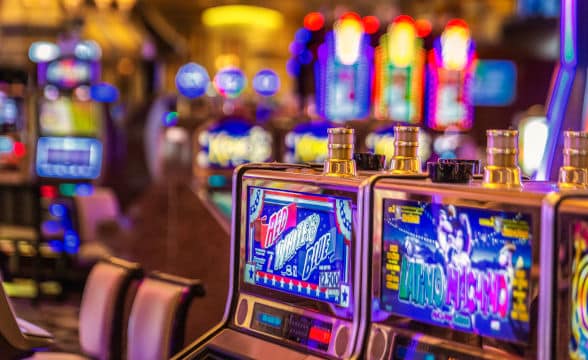 In Summary:

Light & Wonder to step up its electronic gaming machines rollout in Asia this yearThe company confirms two new series coming to the Asian market in 2022Among the target markets are Macau, Cambodia, Vietnam, Malaysia, and the Philippines

Image Source: Depositphotos.com (Photo by RuslanKal)
Light & Wonder plans to continue spearheading its product development and pivot towards Asia. To this end, the company formerly known as Scientific Games and one of the biggest suppliers and developers of iGaming and lottery software is planning to bring its Duo Fu Duo Cai and Jin Ji Bao Xi game series in Asia before 2022 is out.
Light & Wonder Outlines EMG Plans for Asia in 2022
This news was released earlier today during a special company video session discussing its EGM portfolio. Some of the company's targeted markets this year include the Philippines, Cambodia, Vietnam, and Malaysia where Light & Wonder is planning to launch its so-called Explosion Series.
Those feature two new games called Dancing Drums Explosion and 5 Treasures Explosion. The games have already been play-tested on the North American market and they are likely to receive the same cordial welcome as Asian gamers. Ben Attwood, senior director of product management at Light & Wonder, said that the games have many proven gameplay elements that are likely to turn them into instant success stories in the targeted markets.
The company will continue to build up its product offer, adding another title called Jin Ji Bao Xi Grand which will arrive early next year. The DualosX cabinet will get a quick upgrade as well so that more games from the JJBX and DFDC series may be introduced to the machine.
Meanwhile, the company is continuing to expand its Macau footprint with its new Coin Combo games and a recently released fresh game Carnival Cow. Another Coin Combo game is on its way and Hyper Horse is expected to arrive at some point this year. Attwood confirmed that Macau will see a number of fresh releases coming from Light & Wonder's end throughout the rest of 2022.