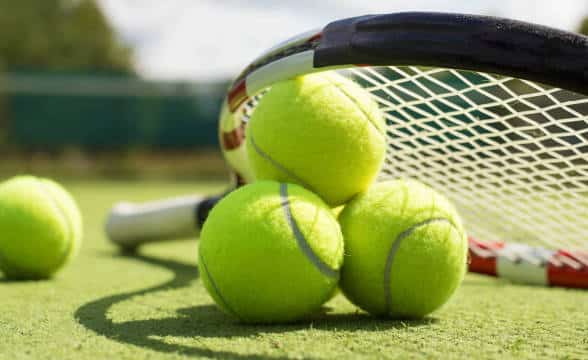 In Summary:

ITIA continues to double down on its efforts to clean the sport Portuguese chair umpire Daniel Zeferino received a lifetime banZeferino admitted to his wrongdoings and accepted the verdict

Image Source: Shutterstock.com (Photo by Kaspars Grinvalds)
The International Tennis Integrity Agency (ITIA) continues to clean house with the organization issuing a lifetime ban to Portuguese chair umpire Daniel Zeferino. This marks the latest high-profile ban issued by the organization against a tennis athlete or official who has been accused and found guilty of facilitating or running match-fixing operations on a competitive level in the sport.
Zeferino Input the Wrong Data to Secure Wagers
Zeferino is said to have manipulated scores in order to stilt results and realize sports betting gains. The man was given a lifetime ban from the game as he is said to have input the wrong information into his device during the ITF M15 event back in 2020. Zeferino did not deny the charges and admitted guilt in the matter. He accepted ITIA's punishment without contesting the charges.
The investigation against the man was led by anti-corruption hearing officer Ian Mill QC who was contacted by ITIA as an independent auditor in the case. As a result of the probe, Zeferino will not be allowed to officiate any tennis events. The sanctions against him extend further, though, as he won't be allowed to attend official events either.
ITIA condemned the behavior and said that match-fixers have been getting more creative in running operations on the highest level of the game. The organization recently banned six people from the game over one of the most significant match-fixing scandals in the sport.
Fraud in Tennis Is a Small Epidemic
The Spanish players were handed penalties ranging from years to a lifetime of prohibition to play, participate or attend official events. They were also slapped with various fines by both ITIA and law enforcement. Spain has particularly strict laws about corruption in sports.
Individual bans against players have also been very common with ITIA recently acting against a player from Kyrgyzstan, Ksenia Palkina. Overall, there have been many challenges to tennis and other sports during the pandemic with criminals using remote technology to approach players on social media channels and try to corrupt them.
While criminals have had a hand to play in the recent reports of sports betting fraud in tennis, some players have been acting on their own or in concert with other corrupt players,, which is what worries ITIA now.