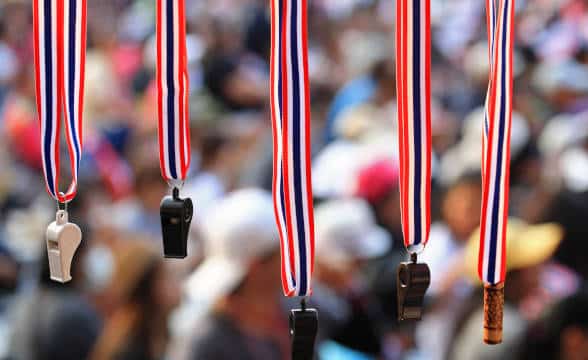 In Summary:
IBIA continues to monitor the global sports betting industryThe association flagged 88 instances of suspicious betting behaviorIBIA is collaborating with global law enforcement to keep sports clean
Image Source: Shutterstock.com
IBIA continues to watch over the sports world with the International Betting Integrity Association registering as many as 88 cases of suspicious wagering operations in the second quarter of the year. These two events mostly pertained to topflight soccer with 32 cases registered in this category.
IBIA Continues to Track Match-Manipulations Across the Globe
Another 27 cases were reported in tennis and finally, 12 came from horse racing. These three categories accounted for a total of 80% of all alerts during the monitored period. The alerts came from 36 countries and the most were once again registered in Europe with some 52% of all alerts. North America and Asia accounted for only 15% and 20% of all alerts.
Because of Ontario's recent launch of private sports betting, IBIA has focused heavily on the jurisdiction after it received accreditation by the Alcohol & Gaming Commission of Ontario. IBIA relies on grassroots involvement from businesses that help the sports industry remain safe.
They have a stake in making this because sportsbooks lose money during instances of match-fixing and game manipulation. That is why all members of IBIA make sure to report and collect data in real time and remit it to the association for further review.
Working with Global Stakeholders to Protect Sports
IBIA's alert platform is highly effective and has made it possible for stakeholders to have a clear overview of where the weaknesses are. IBIA itself works with a number of high-tier representatives and has been able to bring around support from the International Olympic Committee, the United Nations, the Council of Europe, and the European Commission.
Together with these watchdogs, IBIA has remained at the forefront of protecting the integrity of sports and alerting relevant authorities to potential fraud and corruption. The association has been actively looking to secure more members with the additions of BetKing and Coolbet most recently.
IBIA has also started a campaign designed to educate athletes and help them understand the dangers of participating, assisting, or covering up corruption in sports.