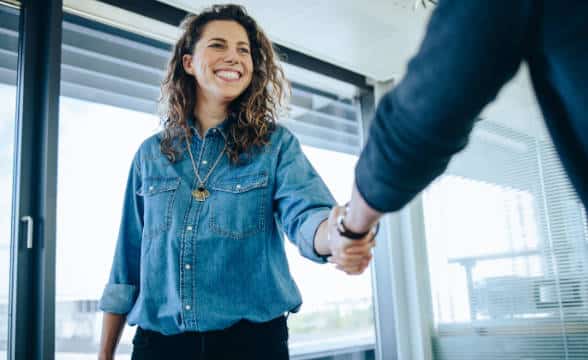 In Summary:
Hachette's Melanie Tansey joins EntainShe will serve as chief people officer This is a first for her in the gambling industry
Image Source: Shutterstock,com (Photo for Illustrative Purposes Only)
Entain is busy working on its professional lineup with a number of new appointments trickling in over the last months. The latest such appointment is going to be Melanie Tansey who is joining Hachette UK, a publishing company, and she will serve as the company's new chief people officer.
Melanie Tansey Steps into the Job
Entain is looking beyond the ranks of traditional gambling executives to complete its vacancies for a number of people-driven positions. Entain recently appointed Rahul Welde as a non-executive director to its board of directors Welde is also a gambling industry outsider.
Tansey's debut in the gambling industry will be of help to the company, Entain believes, as it seeks the executives with the right skillsets as opposed to the relevant industry-related experience. She has been with Hachette UK as HR director for good 3.5 years prior to deciding to join Entain.
Tansey is well-seasoned when it comes to technology companies. She worked for nine years with Hewlett Packard and did various stints at ITN. Entain CEO Jette Nygaard-Andersen welcomed the new addition and said: "A big welcome, Melanie! Great to have you on the team." Her appointment will be important to Entain which has been enacting a number of changes to improve its overall product alignment and offers.
Entain Continues to Make Gaming Better for All
Entain prides itself on breaking away from its past when the company was known as GVC Holdings. Today, Entain is all about upholding the highest standards of Environmental, Social, and Governance (ESG), as indicated in its latest report.
In a similar vein, the company received a high distinction from GamCare which named the company as fit to hold the highest accreditation the organization can give a gambling firm, the Advanced Safer Gambling Standard.