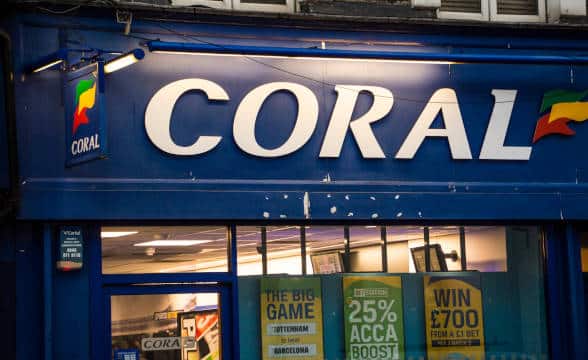 In Summary:
Entain moves Shailendra Maurya into CTO for Ladbrokes CoralThe new CTO is an experienced Entain veteran She is ready to help Ladbrokes Coral continue to achieve its strategic goals
Image Source: Shutterstock.com (Photo by William Barton)
Entain is happy to continue with its recruitment push which is seeing the company shuffle its well-seasoned industry veterans and bring in new experts. In the latest such re-juggling of positions, with former UK tech director Shailendra Maurya stepping in as CTO for Ladbrokes Coral, a flagship Entain brand. She welcomed her new appointment and said:
I am super excited to be starting a new position as chief technology officer for Ladbrokes Coral at Entain.
Ladbrokes Coral CTO Shailendra Maurya
Maurya has been with the company for four years now. She originally joined GVC Holdings, a company that underwent transformative changes and moved to become Entain, the entertainment giant we know today. Maurya was bumped to head of digital clients in August 2019 and then head of the digital for Ladbrokes Coral in June 2020 with the company already becoming Entain.
Trusted Expert Back in the CTO Position
She has worked elsewhere as well, including at Cerillion Technologies and EPAM Systems, and is an experienced professional who can bring around the transformative change the Entain brands need to remain competitive and continue to improve in the long term.
Maurya said that she is looking to work closely with the entire team to ensure that the customers at Ladbrokes Coral receive the best possible service. These changes come in the broader context of Entain still on track to hit $1.3 billion in revenue in 2022 despite some microeconomic challenges.
Most recently, the company appointed Dominic Grounsell to lead the company as its new chief commercial officer. Entain remains committed to the brand's global operations scaling rapidly, including through BetMGM in the United States and now Ontario. Entain has been particularly committed to a variety of social causes and in-house support for its employees.