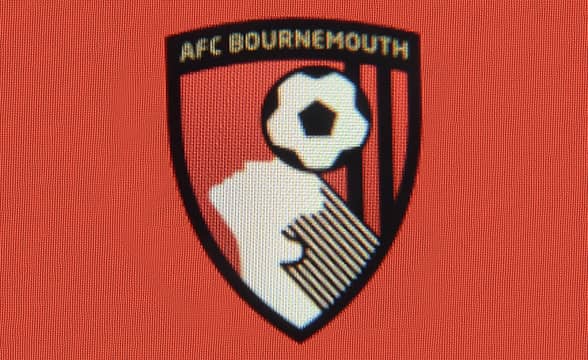 In Summary:
Dafabet has signed a partnership deal with AFC BournemouthThe gambling brand has turned into the club's shirt sponsor and main partner The partnership will last for the following two seasons
Image source: Shutterstock.com
After signing a partnership deal with Brazilian football club Palmeiras last June and being named the title sponsor for the 2021 World Pool Masters last May, Dafabet has fresh news to brag about. The leading betting platform and provider of popular gaming products has signed a deal with the prestigious English soccer club AFC Bournemouth. According to the new partnership, Dafabet will become the club's new front-of-shirt sponsor for the upcoming 2022/23 Premier League season.
Dafabet to Replace MSP Capital 
The company will this way replace financial services company MSP Capital as the main sponsor for the club. MSP Capital will still remain one of the club's partners, getting ready to sponsor their training kit. 
Dafabet's presence in the sports industry cannot be ignored. The company has worked with a rich plethora of important clubs over the years, including Celtic as their main sponsor. The gaming brand also inked a variety of additional partnerships with other popular Premier League clubs including Everton and Aston Villa. Dafabet's head of sponsorships John Cruces announced their thrill to be signing yet another fruitful sponsorship. He also congratulated the club on their fantastic return to the Premier League. He added that the partnership should be of "no surprise to anyone" given the fact Premier League is the most-watched soccer league on the planet. Cruces emphasized that turning into the club's new front shirt sponsor will give them "excellent branding" at a global level. 
Dafabet Will Support Fundraising Events
One of Dafabet's primary roles as the club's new shirt sponsor and main partner will be to give their support to a series of fundraising events. They will also offer tickets to all of the club's matches during the upcoming 2022/2023 season. To accomplish this, Dafabet expects to work closely with AFC Bournemouth's community sports trust. The gaming operator also expressed eagerness to enter the new season and work side by side with the club to reach their shared goals.
AFC Bournemouth's commercial director Rob Micthell called the new deal "extremely important", while also considering it an excellent way of bringing in "crucial revenue" to the club. The revenue is expected to help Bournemouth become even more competitive in the Premier League while reaching its commercial goals with the help of the strenghtened promotion.
Founded in 2004, Dafabet is the safest and most trustworthy online betting company on the Asian continent with over 1,000 employees. The company also serves European players and sports betting aficionados with quality products.