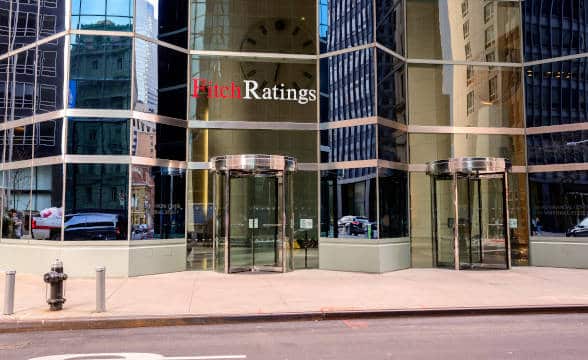 In Summary:
Crown Resorts will remain fairly unscathed from the $57.4 million penalty it has to pay in VictoriaFitch is confident that the company would take not hit to its credit rating even though it previously expressed concerns about a Blackstone takeoverCrown Resorts' shareholders have approved a 100% share takeover by Blackstone
Image Source: Shutterstock.com (Photo by hikrcn)
The close-to-$60 million (AU$80 million) fine that was slapped on Crown Melbourne in Australia is not very likely to have an immediate negative bearing on the property's financial results. Following the issuance of the penalty by the Victorian Gambling and Casino Control Commission or VGCCC for its acronym, credit rating agency Fitch looked into the matter and established that the company is not likely to suffer greatly from the ruling.
Fitch Does Not Foresee Financial Turbulences
The VGCCC issued this fine after a quick adjustment in the law allowed the newly-created regulator to pursue penalties of up to AU$100 million or $72 million against offenders in the state. The Crown Resorts property was fined over failings related to China UnionPay cards and payments which were masked as "accommodation and hotel expenses" but were in fact meant for gambling.
The Fitch note released on Tuesday explains that as a result, Crown will see its funds from operations adjusted net leverage increase from 0.2x at present to 0.4x on a post-pandemic basis. This metric is still below the 3.0x level codified in Fitch's ratings about Crown Resorts which would be a trigger for the agency to consider taking down the rating. In light of present events, no such measure is planned.
Fitch has been somewhat dubious about Crown Resorts' decision to sell to Blackstone, citing the latter's financial performances in the United States, and said that a downgrade may be in the books if this was to go through. The agency has not commented any further on the company's credit rating in this regard following the approval of the takeover bid by Crown shareholders.
Fitch did note that the penalty was far beneath the adverse clause in the takeover agreement, which is standard procedure in such deals, and concluded that the fine would also have no bearing on Blackstone's plans to buy out 100% of the company's shares. Now regulators will have to clear the deal before it can take effect.