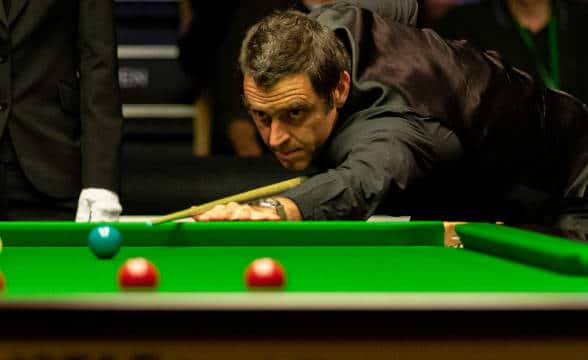 In Summary:
BetVictor confirmed it will sponsor nine events during the World Snooker TourA bonus of £150,000 by BetVictor will be paid to the winner of the seriesBetVictor has become a byword for snooker the world over
Image Source: Shutterstock.com
Sports betting company BetVictor has confirmed that it will continue supporting the World Snooker Tour and be the official sponsor of nine events for the upcoming 2022-23 season. The company also reminded that the winner of the BetVictor Series is set to earn an additional £150,000 in prize money.
BetVictor Throws Its Support Behind Snooker Again
The events covered by BetVictor will range and include the Home Nations Series events and World Mixed Doubles, among others. Commenting on this partnership, World Snooker Tour chairman Steve Dawson welcomed BetVictor's generosity and said that the company has been an important part of the snooker family for many years now.
This is true as BetVictor has been a titled sponsor to World Snooker Tour events for years now, being one of the most clearly associated with the sport and the highest echelons of competition within the sport. Dawson said:
In the coming season, they will sponsor a wide range of events with a variety of formats. Every tournament will feature the very best players in the world at a time when the entertainment delivered by our sport is stronger than ever.
World Snooker Tour chairman Steve Dawson
Dawson also welcomed the massive bonus extended to the players by BetVictor, giving participants an extra incentive to try their best for an ever more significant prize purse in the end. The chairman also spoke about snooker's popularity. He expressed confidence that the sport has been doing well across the world with the shift towards television and digital audiences really bolstering snooker's footprint.
BetVictor has been a valuable ally in ensuring that the World Snooker Tour remains a prominent fixture in sports. "They are a great team to work with and we look forward to developing our relationship for many years to come," Dawson concluded.