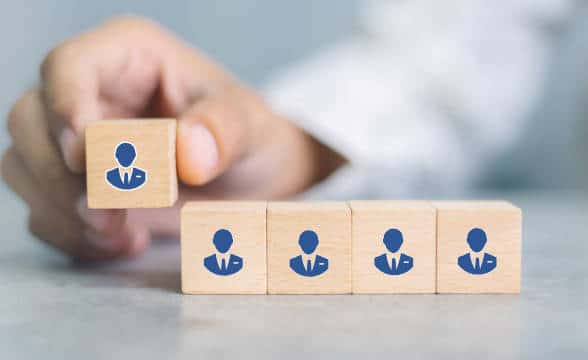 In Summary:
Aruze Gaming turns to Kurt Hansen for VP of iGamingHansen will help Aruze realize its long-term strategic vision Hansen is confident that there is a lot of room for innovation in iGaming
Image Source: Shutterstock.com
Aruze Gaming America, Inc. has added Kurt Hansen as vice president of iGaming. The latest C-level appointment will make it possible for the iGaming developer to double down on its efforts to bolster content production in the online casino space as it seeks to transform the digital experience for consumers and businesses interested in interactive gambling.
New and Talented Addition to Lineup
Hansen's appointment will also help Aruze Gaming America keep up to date with current trends while seeking ways to continue delivering groundbreaking accomplishments in the industry. Welcoming Hansen's decision to join the team, Aruze Gaming president Rob Ziems said that the new executive's experience would help the company build up an established product:
iGaming is an important market opportunity for Aruze. Kurt's experience throughout the gaming industry will be instrumental in building our iGaming department. Kurt will be a major asset as we explore and advance our online gaming presence.
Aruze Gaming president Rob Ziems
In his new position, Hansen will be in charge of executing and implementing Aruze Gaming's online content and offering worldwide. The company wants to focus on both real money iGaming and social gaming in order to boost its footprint and reach as many audiences as possible.
Hansen will be instrumental in helping and guiding the company to attain its goals and realize its strategic goals. Welcoming this new career opportunity, Hansen himself said that he is thrilled to be part of the company. He confirmed that the company can lead to a lot of innovation in gaming, as there is room for it.
Aruze Gaming Can Spearhead Gaming innovation
"I'm excited to build off of Aruze's current momentum and bring their innovative products to the iGaming space," he said. Hansen has worked with a number of companies in his time, including GAN and Aristocrat, and he also worked as head of the digital for GameCo. His experience with Aruze Gaming will be invaluable.