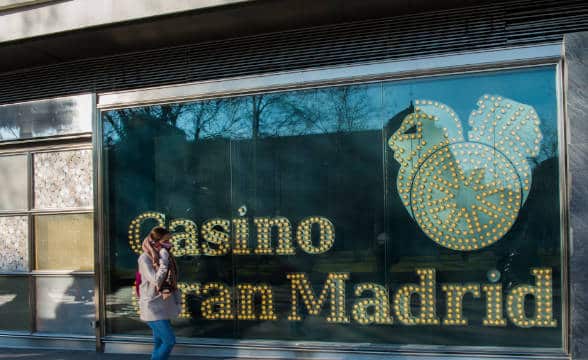 In Summary:
Altenar will continue to expand in Europe through its latest partnership with Casino Gran Madrid in SpainThe partnership reaffirms the company's further commitment to the European market as a wholeAltenar has been posting strong performance in recent months
Image Source: Shutterstock.com
Sportsbook and iGaming software provider Altenar has made another decisive stride in the regulated European gaming space, announcing its latest expansion with Casino Gran Madrid in Spain. Under this new partnership, Altenar will provide Casino Gran Madrid with premium sportsbook and platform solutions.
Altenar Set to Deliver on Range of Solutions
This partnership marks an important opportunity for Altenar which is keen to secure its position in the European market and establish itself as a go-to option for sportsbook solutions. Spain is an important opportunity for the company to achieve just that.
The launch in Spain will provide Altenar with the chance to demonstrate its products and range of capabilities. Altenar already runs extensive solutions across numerous verticals and realms of the experience, including data and retail, esports, and more. Players are very welcome to explore the full variety through the integration with Casino Gran Madrid.
Altenar is already present in the Spanish market with the latest move representing a new and ambitious decision to double down on the market, despite some regulatory headwinds. The company also reported strong performance in the last 12 months.
Strong Results and Europe in Focus
Altenar saw total bets placed by players go up by 150% in 2021. Commenting on the partnership, company sales manager Alejandro Cazorla said:
We are delighted to be fueling growth at Casino Gran Madrid with our top tier sportsbook. We look forward to collaborating with our newfound partners to provide an even more satisfying betting experience to the Spanish customer base.
Altenar sales manager Alejandro Cazorla
Cazorla confirmed that Altenar will seek to grow its footprint in Europe and establish a stronger presence among numerous markets moving forward The company is already licensed in 13 global markets and will seek further expansion opportunities. The UKGC and MGA are among the jurisdictions in that Altenar has a permit to operate, making it one of the most prominent software providers in the sports betting landscape.